Combating racism in the press whilst protecting freedom of speech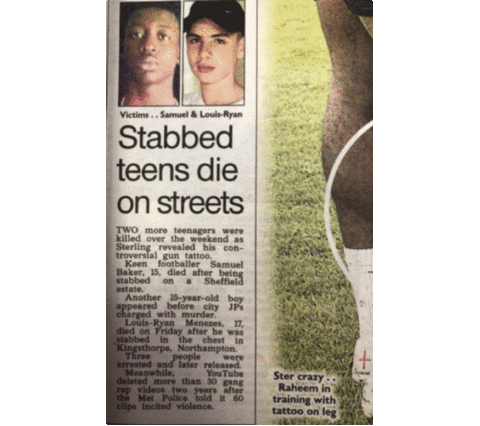 We see hateful, racist and discriminatory language like this in our papers on a daily basis. It is fuelling prejudice, increasing intolerance and inflaming tensions between communities.
But many people are still unaware that this relentless demonisation of minority groups in the press is going entirely unpunished.
We've had enough.
Last week, Hacked Off, in partnership with the Media Diversity Institute, launched an open letter to IPSO on racism and Islamophobia in our press.
Baroness Warsi, Baroness Afshar, John Barnes MBE, Jamelia, Salma Yaqoob, Mo George, Sanjeev Bhaskar OBE, Steve Coogan, Olivia Colman and Sajda Mughal OBE and Bianca Jagger are just a few of over 100 prominent co-signatories demanding that IPSO protects vulnerable communities, and the list is growing day by day.
In one week, the letter has already been signed by thousands and is gathering momentum online. We have gained tremendous traction in social media under the hashtag #RacismInThePress – although it is yet to be covered in any national newspaper!
As it stands, under the sham press 'regulator', the Independent Press Complaints Organisation (IPSO) does not even consider complaints about articles which discriminate against groups. This means that divisive language and derogatory reports peddling racist, Islamophobic, transphobic, sexist or anti-semitic rhetoric can NEVER be found to be a breach. Articles such as the above go entirely unpunished – no correction, no apology.
And yet, last year the Culture Secretary told Parliament we didn't need Leveson Part Two because IPSO was doing a good job.
Protecting freedom of expression
Noone wants to see journalists denied freedom of expression, and the freedom to criticise religions – or to offend adherents.  But IPSO doesn't consider complaints, even when coverage isn't just offensive or disagreeable, but directly abusive of people on the basis of their religion or ethnicity. There is a difference between offence and abuse and a judgment to be made there – but under IPSO, anything goes.
Holding IPSO accountable
While Ofcom regulates broadcast and television programmes, newspapers are not subject to regulation. Instead, newspapers are members of "IPSO" – a sham complaints-handling publishers' association which is in the pockets of press barons.
Our letter demands that IPSO acts to protect minority groups, and addresses this problem urgently and publicly. If you are one of those who has already signed the letter, we thank you. As a result of your actions, IPSO has directly responded, denying it condones religious and race-based hate, despite the fact that many of the egregious examples cited in our open letter were found not in breach of the Editors' Code.
Instead of finally showing an understanding of the problem, IPSO once again glossed over the severeness of the issue and their responsibility. Their reaction only served to demonstrate how powerless and unwilling to act they are – revealing who they really want to protect.
By failing to even consider complaints, let alone launch investigations or sanctions, IPSO are once again legitimising hate speech being peddled by the corporate newspapers. Together, we can show to them what is right.
Hacked Off believe in the right for all in society to seek recourse when targeted by newspapers. This is an important aspect of our core work to see a truly free and accountable press.
A free press is the cornerstone of a functioning democracy – and honest, responsible and ethical journalism is part of that. Marginalised communities must have the right to make complaints on the basis of group discrimination. This letter is only the start – be a part of something great and add your name today.
We rely on people like you to make a difference.
Give now to support the campaign for a free and accountable press.